Send Inquiry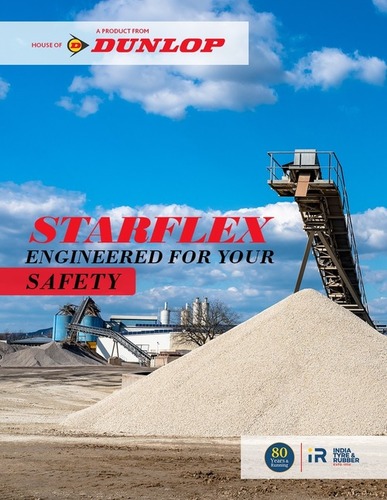 Trade Information
10000 Meter Per Month

4 Week

South America Eastern Europe Middle East Asia Africa

All India
Product Description
A conveyor belt is a flexible and continuously moving belt made of various materials that is used to transport objects or materials from one location to another. Conveyor belts are commonly used in industries such as manufacturing, mining, agriculture, transportation, and logistics to automate the movement of goods, products, or bulk materials.
FAQs (Frequently Asked Questions):
Q: What are conveyor belts used for?
A: Conveyor belts are used to transport a wide range of objects, materials, or products from one point to another within a production or transportation system. They are commonly used in industries for processes such as material handling, sorting, packaging, assembly lines, and bulk material transportation.
Q: How do conveyor belts work?
A: Conveyor belts consist of a continuous loop of material that rotates around two or more pulleys. The powered pulley, called the drive pulley, provides the motion, while the idler pulleys support and guide the belt. The objects or materials are placed on the moving belt and are carried along as the belt moves, facilitating their transfer from one location to another.
Q: What factors should be considered when selecting a conveyor belt?
A: When selecting a conveyor belt, factors such as the type and weight of materials being transported, the speed and incline of the conveyor, environmental conditions, required belt strength, and operational requirements should be considered. It is important to choose a belt that is suitable for the specific application to ensure efficient and reliable operation.
Q: Can conveyor belts be customized?
A: Yes, conveyor belts can often be customized to meet specific requirements. Customization options include selecting the appropriate belt material, size, thickness, and design features to suit the application. Working with a conveyor belt manufacturer or supplier can help in tailoring the belt to specific needs.
Enter Buying Requirement Details
Other Products in 'Industrial Conveyor Belts' category